ABOUT THE PROGRAM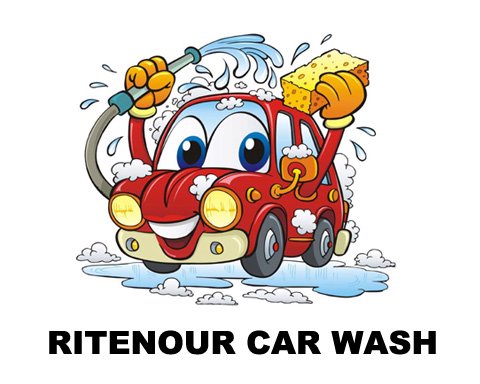 Wash once a day or once a week. Wash your vehicle as often as you want.

The Unlimited Washing Program is:

QUICK: Our security sticker on your windshield confirms your membership. You don't even need to stop at the auto cashier. Just drive up to the wash bay and wait for the green arrow to tell you to enter.

CONVENIENT: A pre-authorized charge appears on your credit card monthly.

THERE'S NO LIMIT! You can wash your vehicle as many times per month as you care to visit, up to one time a day.


SO, WHAT'S THE COST?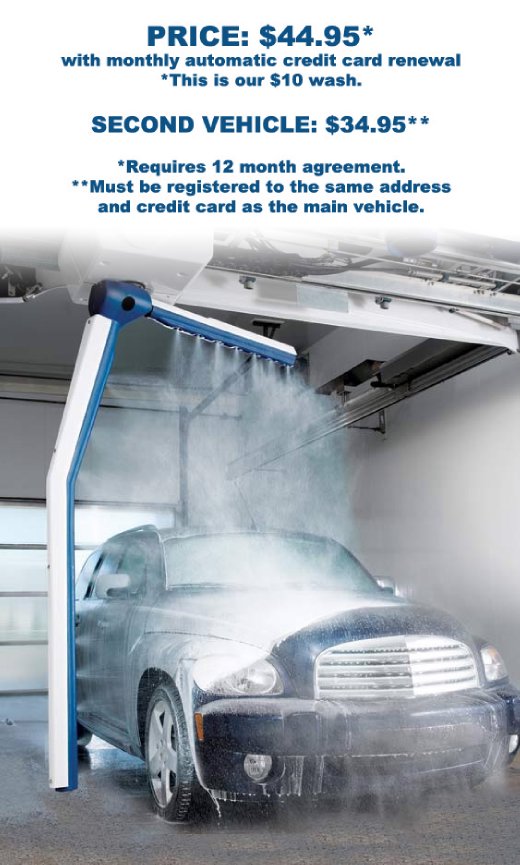 The Unlimited Clean Car Pass has been developed to enhance the relationship with our loyal customers. We have developed a premium unlimited wash program with an exceptionally high value.

This includes use of the TOUCH-FREE LASERWASH in-bay Automatic Ultimate Wash which includes:

We strive to have the very best car wash around, staying on the cutting edge when new technology is.


SO, WHAT'S THE COST?

HOW DO I SIGN UP?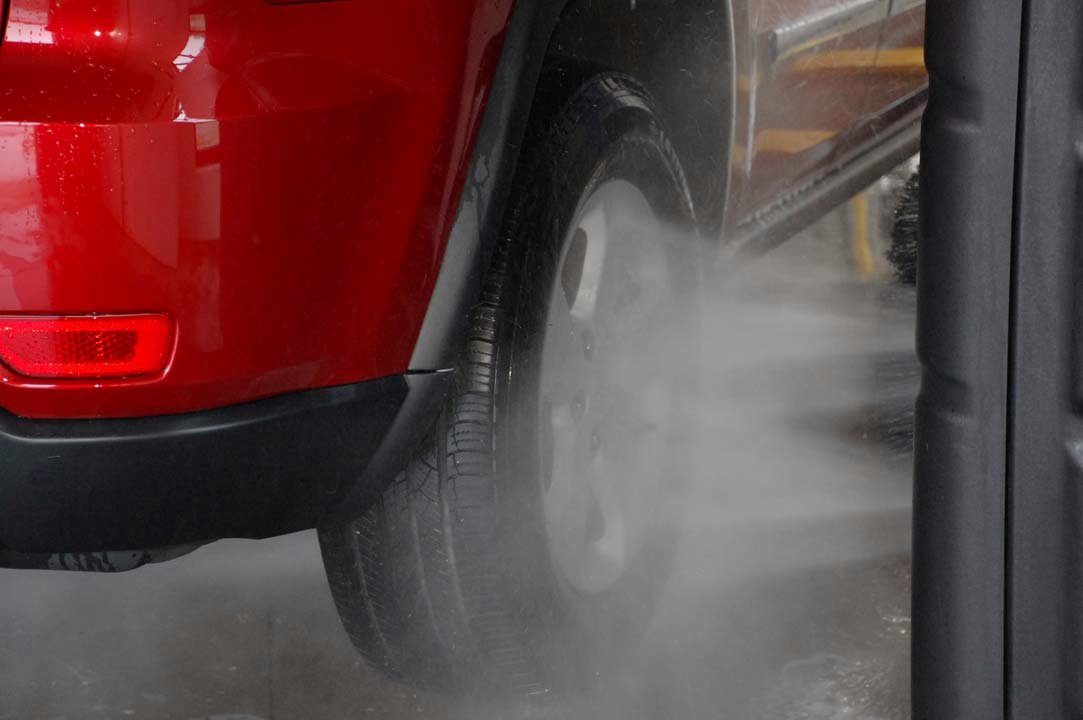 There are 3 Ways to Join!

1. See Site Attendant.

2. Call 724.789.1161.

3. Email ritenourcarwash@zoominternet.net.

"WASH AS OFTEN AS YOU WANT FOR ONE LOW MONTHLY PRICE!"

Our car wash utilizes the lastest technology, equipment and soaps made with the highest quality ingredients, backed by intensive research & development so that we can offer you "THE" premier car wash experience.

Location:

Ritenour Car Wash

522 Evans City Road

Butler, PA 16001


HOW DO I SIGN UP?